Skin Care
What is the PRP Facial? Pros and Cons of this Popular Skin Care Treatment
PRP Facial - Skin Care Treatment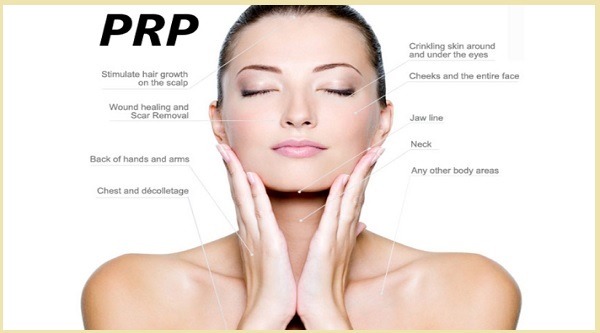 How is PRP treated?
How much does a PRP facial cost?
What is a PRP vampire facial?
What are the side effects of a PRP facial?
The PRP facial, sometimes known as a vampire facial, is a type of skin care treatment that has become increasingly popular in recent years. This procedure works by isolating platelet-rich plasma (PRP) from a person's own blood and then injecting it into their face. The PRP facial is thought to help stimulate collagen production, improve skin tone and texture, and reduce the appearance of wrinkles, acne scars, and other signs of ageing. 
While the PRP facial has become a popular option for many people looking to improve their skin, it is important to understand the pros and cons of this procedure before deciding if it is the right option for you, especially if you are looking to use PRP as an acne scar treatment.
What is the PRP Facial?
The PRP facial is a non-invasive procedure that uses a patient's own blood to promote the growth of new skin cells. During the procedure, one of Hair Skin and Science's medical professionals will take a small amount of blood from the patient's arm and then use a centrifuge to separate the platelets from the rest of the blood. The platelets are thought to be rich in growth factors that can be used to encourage new cell growth. Once the platelet-rich plasma (PRP) has been isolated from the rest of the blood, the PRP is then injected into the patient's face. The term "vampire facial" may sound scary; there is no need to fear as this type of procedure is completely non-invasive and relatively safe compared to other types of facial treatments.
Pros of the PRP Facial
There are many advantages to the PRP facial, with the most obvious one being that it is a non-surgical procedure that is minimally invasive. This means that there is no incision or cutting involved, which may be appealing to some people who are not comfortable with the idea of having surgery. Another advantage of the PRP facial is that there is very little downtime associated with the procedure. Most people can return to work the same day as having the treatment and won't experience any significant side effects or discomfort. Additionally, the PRP facial is relatively inexpensive compared to other options for acne scar removal, such as laser resurfacing.
Cons of the PRP Facial
There are also some potential downsides to the PRP facial, the most notable being that it doesn't always produce immediate results like some other skin care treatments. Rather, the effects of the PRP facial are gradual. Another potential downside to the PRP facial is that it is relatively new, so it can be difficult to find trusted sources. One final drawback is that the PRP facial may not be effective for everyone. It is possible that some people won't respond to the treatment. The best way to mitigate the risk factors is to book a consultation at your nearest Hair Skin and Science where you can find out what the procedure may mean for you.
Cost of the PRP Facial
The cost of the PRP facial will vary depending on where you have the treatment done. The cost of the PRP facial treatment will also depend on the number of injections you choose to have. With treatment starting at around $350, this is a cost-effective method compared to other treatments currently available.
Is the PRP Facial right for you?
As with any skincare treatment, it is important to do your research before deciding to have the PRP facial. Ideally, you should speak with one of our medical professionals who has unrivalled experience with PRP and PRF procedures. 
What to expect after the PRP Facial
After you have had the PRP facial, it is normal to experience some redness, swelling, and a feeling of warmth or tingling in the treated area. It is best to keep the treated area clean, and you should avoid using other skin care products like serums, exfoliants, and toners until the redness and swelling have gone away. It is important to note that the team at Hair and Skin Science will ensure you leave with aftercare instructions tailored to your individual skincare needs.
In all, we can see from this post that the PRP facial produces great results all wrapped up in a minimally invasive procedure that costs less than many other comparable treatments. With this in mind, it's important to remember that the PRP facial is not for everyone so your first step, if you are thinking about this treatment, is to book a consultation at Hair and Skin Science so one of our experts can talk to you about whether this treatment is suitable for you and can produce the results you are looking for.